Organic Holiday Pajama Sets: The Perfect Holiday Tradition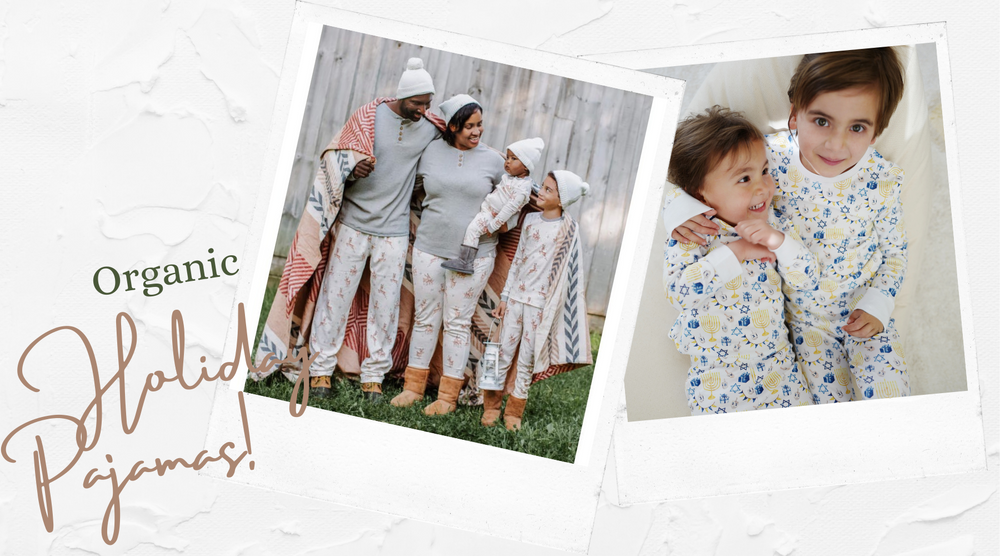 'Tis the season to start shopping for organic holiday pajama sets!

Now is the time to find something that's comfortable, stylish, and eco-friendly.

And what better way to do that than with organic holiday pajama sets?

Keep reading to learn why organic materials are the perfect choice for your family's holiday sleepwear.

Why Organic Pajamas?

Organic materials are grown without harmful pesticides and fertilizers, which are better for both people and our planet.

By choosing organic materials, you can rest assured knowing that your holiday pajamas won't just look good but also be safe for everyone in the family—from babies to adults.

Additionally, organic materials are often softer and more breathable than standard fabrics, making them even more comfortable for long winter nights.

The Benefits of Holiday Pajama Sets (If you need us to talk you into it!)

Holiday pajama sets offer a range of benefits that make them a great choice for families during this special time of year.

Not only do they keep everyone feeling warm and snug through the cold winter months but they also bring lots of joy and laughter, as everyone looks forward to twinning together in their festive outfits.

What's more, these matching ensembles take away any stress or hassle of having to coordinate separate pieces each night before bed—a win-win situation all around!

Tips For Choosing The Right Set

When shopping for holiday pajama sets, there are a few things you should keep in mind.

First off, consider comfort level; you don't want anyone getting too hot or too cold while sleeping.

Secondly, think about the color scheme; you want something cheerful yet timeless so it can be worn year after year without going out of style.

Lastly (and most importantly!), check out different fabric options; opt for something lightweight yet cozy like 100% organic cotton or bamboo material if possible.

Organic holiday pajama sets offer endless possibilities when it comes to comfort and style!
Whether you're looking for something fun or classic this winter season, these eco-friendly sleepwear sets will keep your whole family feeling snug and looking great throughout the holidays—all without sacrificing quality or sustainability.

So go ahead and start shopping today!

With all these tips in mind, I'm sure you'll find a set that works perfectly for your family.

Happy Holidays!