2023's Top Halloween Home Decor Ideas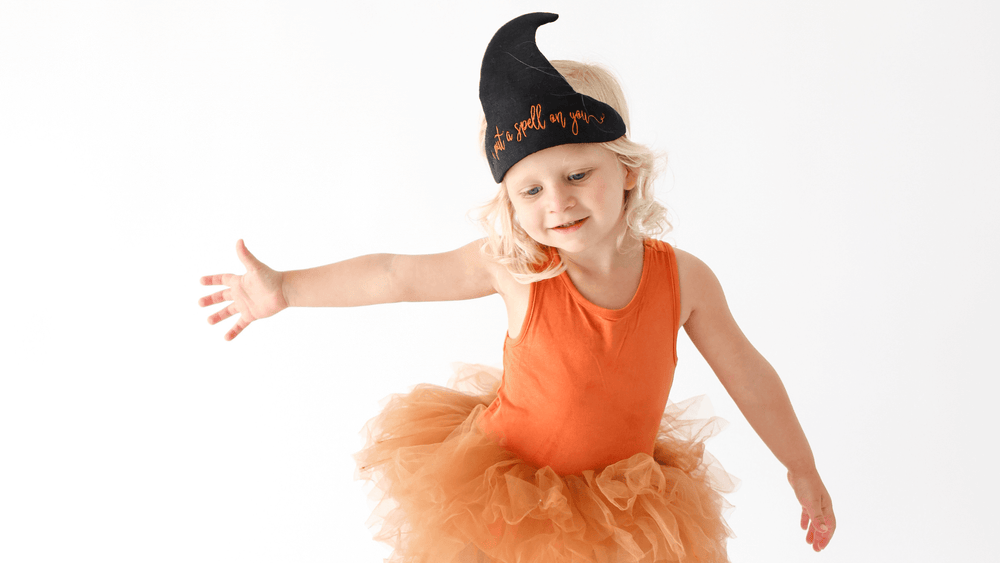 Ideas for the Best Halloween Decorations
It's almost Halloween season and that means it's time to get your home decorated with some of the top Halloween decor ideas for a truly eerie living space. Whether you're looking for something extra creepy or just want to go all out this year, we've got plenty of inspiring ideas guaranteed to give your home an authentically haunting touch.
Spooky Season Essentials
As the fall season marches forward, with changing leaves and longer nights, it's time to start preparing for a Halloween experience at home. Whether you're planning a party or just sprucing up your everyday life this year, some of the best decorations are haunted house inspired pieces combined with welcoming decor that invites trick-or-treaters in. There are lots of great options available including ceramic Halloween trees, so no matter what look you want, there should be something perfect out there for creating an unforgettable holiday atmosphere!
From classic pumpkins to trendsetting ceramic ghosts (if you're lucky to get your hands on them), transform your humble abode into one everyone will remember fondly by using unique decorations.
Haunted House Elements
For a lighthearted atmosphere in your spooky cute house, the front door is the perfect place to begin with decorations. Get this It's Frickin Bats front door decoration that will capture everyone's attention when they arrive! This door hanger is 18", laser cut and hand painted.
Halloween Spider Decorations are great additions if you want to up the spook factor. These come in sets of six & are under $20 each. These realistic spiders make up just one more aspect you can use to create an eerie vibe on your front porch without spending too much.
Trick or Treaters Welcome
Welcome trick or treaters to your home with this cute Trick or Treat Garden Flag. With the right decorations, you can create an eerie & fun feeling that will draw all kinds of little ghosts towards your front porch. Add fog machines together with Black Cat Silhouette Yard Signs out in the garden – it's sure to be an unforgettable experience. Ultimately, by creating such spiritful surroundings everyone involved is bound to have a happy haunting holiday night!
Enchanting Tablescapes
For an unforgettable Halloween celebration, why not create a captivating tablescape with spooky tableware to make your guests feel right at home? With just a few key elements - like natural leaves, conkers or deep red berries for instance - you can easily transform the atmosphere in no time. You'll be sure to impress everyone around when they discover all the enchanting details that will give them chills! So don't wait any longer and start planning this unique experience today.
Frighteningly Festive Centerpieces
For an eerie yet inviting tablescape, you need a spooky centerpiece. Think candles in candelabras or pumpkins with LED lights – to set the mood for your Halloween dinner party guests! Carved gourds are a great addition to add with dried florals in a dark color palette.
Spine-Chilling Tableware
For a truly haunted dinner experience, serve up spooky treats with Halloween-themed napkins, plates and flatware. Find designs like jack-o'-lanterns, bats, spiders or even skeletons to set the perfect atmosphere for your guests! Add glassware such as skull glasses. To spiderweb tablecloths and metal skeleton hands holding creepy cups for an added bit of eerieness. The possibilites are endless
Spellbinding Place Settings
To amaze your guests, create an unforgettable atmosphere with attractive halloween decorations for the place settings. Creative table runners in colors such as pink, purple, orange or black, vintage Halloween decor and carved pumpkins can bring a unique look to your celebration that will leave everyone mesmerized. Make use of web-like fabrics on tables, ceramic pieces and even seasonal linen napkins with witchy phrases can amp up the festive feel! With all these elements combined together, you'll be sure to make this holiday one they won't forget anytime soon!
Eerie Living Spaces
To create a spooky Halloween atmosphere in your living spaces, you can use decorations such as throw pillows and wall art with ghoulish designs. You could even project ghostly figures onto the walls for an extra eerie effect! Adding pops of bright colors like orange and purple are great ways to make it truly stand out, along with props like skulls or spiders. Lighting is essential when setting the scene, flickering lights or changing colors work well to evoke fear within anyone who passes by these areas. By combining both various decorations as well as getting creative lighting techniques right, your home will become one haunted paradise!
Haunting Throw Pillows
Incorporating a festive Halloween atmosphere into your home decor is easy with the addition of throw pillows. Retailers such as West Elm and Wayfair offer a range of options, from Charlie Brown characters to spooky skeletons & pumpkins that will instantly bring the Halloween season into these spaces. Mix up different designs for one-of-a-kind style - there are vintage versions, modern graphics inspired by trickery art pieces, and even contemporary metallic decorations! All these can come together to provide spirit within any space in this special season.
Frightfully Fun Bedrooms
Transform your child's bedroom into a ghostly retreat with fun Halloween touches like special sheets, dark colored blankets and wall knitted wire wall decor. Choosing colors that are fitting for the season - black, deep purple or greenish hues can help make the theme really pop. To finish off, you could place some pillows shaped in witches hats or bats silhouettes, add Halloween themed books and witch costume hats in a Hocus Pocus theme . With just a few efforts you'll be able to conjure up an ideal setting ready for celebrating the spookiest holiday!
Ghoulish Kitchen Decor
The kitchen can be easily transformed into a haunted and festive space by infusing it with Halloween spirit. Give your cabinets and drawers a spooky touch using hand-painted wooden spoons, ghost mugs or witchy dish towels to create an eerie atmosphere for cooking up some ghoulish treats. Add decorations like ribbons or garland to the kitchen table. Making it the centerpiece of all your frightening culinary creations! Don't forget about incorporating pumpkin and skull designs in order to excite family members and visitors alike with this supernatural decoration scheme you've put together!
Creepy Cookie Jars
Transform your kitchen counter with a festive and spooky cookie jar featuring a haunted house, witches, or other ghoulish designs! These unique jars are ideal for holding all sorts of Halloween treats in style. From skulls to pumpkins, these containers add the perfect touch to any holiday festivities you plan on hosting. You can find plenty of options online through retailers like Amazon or Etsy! Displaying sweets will never look more inviting than with one of these themed cookie jars that ensure both function as well as eerie-sistible fun this season.
Monster Mugs
During the spooky season, decorate your kitchen with fun and Goofy Monster Mugs. Adorned with cute characters such as Frankenstein's face or other ghosts, these mugs will make a great addition to any Halloween celebration. Not only an interesting conversation starter, they're ideal for enjoying warm beverages like a PSL! There are a range of styles to choose from online and in stores that cater perfectly to fans of all things spooky this holiday season. So find yourself something special, one sip at a time!
Witchy Dish Towels
Give your kitchen a touch of Halloween charm with some witch-themed dish towels. These towels also make great companions during any cooking or baking tasks related to Halloween, from making pumpkin cookies to brewing special cauldrons concoctions. Your halloween adventures will definitely be heightened by having these magical towels around in all their designs and colors!
Spooky Summary
Transforming your house into a spooky Halloween oasis is simple and achievable with the right decor! Trick-or-treaters will feel welcome when they see alluring haunted house elements, signs of hospitality to visitors, as well as festive tablescapes that make you feel like you're in an otherworldly realm. With just some imagination and spirit for this special holiday season, guests are sure to be spellbound by your decorations.