7 Self-Care Tips for Breastfeeding Moms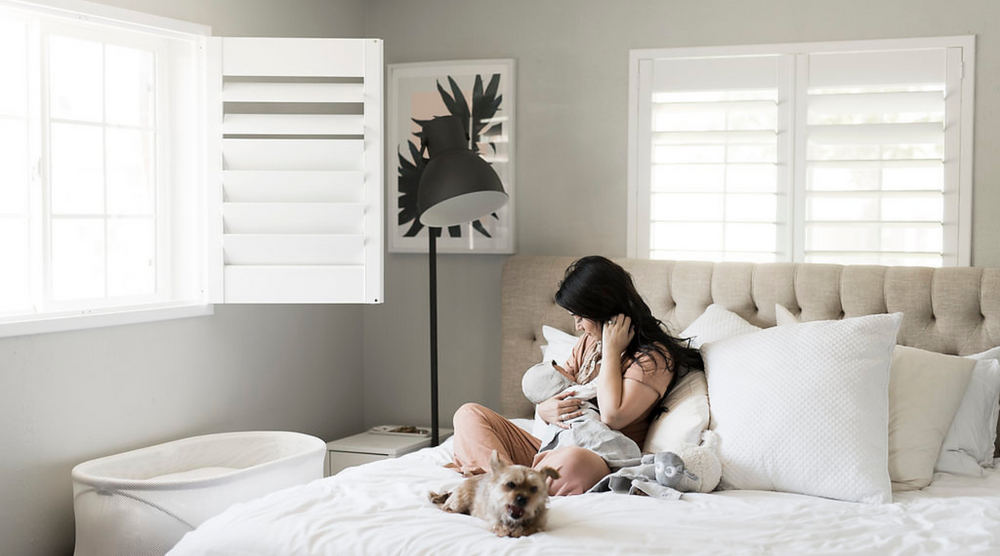 ~At Madly Wish, we believe fed is best.  Bottle or breast, only you know what is best for you and baby.~
As a new parent, your whole world quickly becomes all about your baby. When you are breastfeeding, that focus increases tenfold. As your baby's primary source of love and nutrition, breastfeeding can be a full-time job.
Catch up on your favorite shows. 
Babies tend to snooze during a feeding session. While at times you may feel trapped, this can be a great opportunity to catch up on your favorite TV shows or turn on movies that have been on your watch list for a while. Many streaming platforms like Hulu, Netflix, and Disney+ offer free trials, so you can explore their various offerings without spending a lot of money.
Buy comfortable but stylish nursing clothes.
There is a whole industry supporting stylish nursing mothers. For example, this soft & cozy, Kindred Bravely nursing nightgown will give your baby easy access to the breast, while the beautiful lace racerback bodice keeps straps in place while nursing. Shirts and dresses from Latched Mama will also give you easy, subtle access to feedings while still rocking trendy and stylish looks.
Get a good portable pump.
While many new mothers are concerned with nipple confusion, the risk of that is pretty low after a few weeks. Plus, there are many companies, like Madera and Tommy Tippee, who make nipples that mimic your breast so well that your baby can switch from one to the other with no challenges at all. Also, invest in a good breast pump so that your partner, parents, or family members can take on some of those nighttime feedings — letting you get a full eight hours every once in a while.
Stock up your home spa.
Transform your bathroom into a self-care oasis with at-home spa products like bath salts, face masks, hair cream, and more. Once a week (at least) take a long, deep soak and pamper yourself. Really sink into relaxation with a good book, soft music, aromatherapy, and dim lights.
Learn something new.
Those intense cluster feeding sessions — where it seems like you are stuck on the couch or in your rocking chair all day long — can be made more productive. Watch documentaries, participate in online programs, take a digital certification course, or watch tutorials to learn a new instrument, language, or subject.
Get your baby comfy.
Once your hungry baby has been satisfied and is off to dreamland, give them a comfy and safe place to snooze so you can focus on yourself. For example, Madly Wish's natural linen bedding & nursing pillow covers can help your baby sleep safely and soundly for longer, so you can take an hour or so for yourself.
Post-natal and mommy-and-me yoga online.
Many yoga studios offer special classes for pre- and post-natal moms, as well as mommy-and-me classes where you can practice with your little one. For those not ready or able to leave the house, many online yoga streaming platforms (like Gaia, Glo, and The Yoga Collective) offer the same classes — led by experienced instructors — that you can do right in your own home.
Breastfeeding moms face a level of commitment to their hungry, growing babies that often mean they must put their own needs on the back burner. But this isn't sustainable without some kind of time for self-care. As the old Chinese proverb says: You cannot pour from an empty cup. When you need something just for yourself, check out Madly Wish's natural products for mom and baby.