The Ultimate Baby Registry Checklist and All Must-Have Baby Items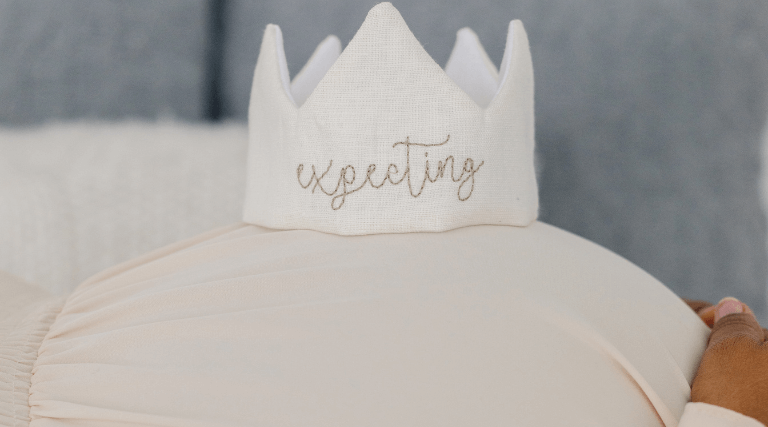 This article may contain affiliate links for the products we recommend. If you purchase after learning about these ideas on our site, we may make a small commission. Thank you for your support!
Congratulations, mama! The joy of motherhood is within your reach, and soon you'll be welcoming a new member of your family. As you prepare for the journey ahead, one of the most important (& overwhelming) things to think about is creating a baby registry. It's important to make your list comprehensive and practical, as well as fun and exciting without adding too much stress in the process. There are so many baby products available today, and it can be confusing to know what to include. We've got you covered! In this blog post, we'll be sharing the ultimate baby registry must-haves that every pregnant mom needs; plus a free hospital bag checklist!
How to choose the best baby registry
Truth be told, there are a ton of items you probably want for your first baby, but do you realllly need all that stuff.....Nope! Your needs will change in the first few weeks after baby is born, and instead of going crazy creating an online baby registry for everything you might need, you can stick to registry necessities and rest a little easier before baby's arrival. 😉
Pretty much every big box store and large retailer provides an online baby registry these days. The best one for you is the registry that suits your needs, design aesthetic and budget. A few of the more popular baby registry providers today are: Target, Amazon, Babylist (checkout their universal registry button) and MyRegistry.com. Spend some time shopping online to get a feel for what each store offers. And, don't hesitate to create baby registries from multiple retailers. It's truly whatever feels best to you.
Nursery items
One of the most essential items on your baby registry wish list should be a safe and comfortable crib. Cribs come in different sizes and designs, but make sure it is durable and meets safety standards. If you're short on space or are more comfortable keeping baby in your room during the first few months of baby's life, co-sleepers and mini cribs have really become a popular and convenient choice for parents to be.
If longevity is important, choosing a full-size convertible crib is a great choice if you plan to grow your family & want to use the same crib with multiple children.
Also, consider getting a waterproof and hypoallergenic firm mattress that fits snugly in the crib, a waterproof mattress cover and 2-3 crib sheets so you always have a clean one on hand for those middle of the night emergencies.
Other items that are great to have are:
Gliding Chair (Bonus if it doesn't look like baby furniture!)

Changing table (Not a necessity, but can make life a little easier.)

Baby monitor (Top rated)

Soft baby toys & books

Storage baskets
Baby Gear
These items are not only must haves on your baby registry checklist, they are critical!
Infant car seat (Don't forget an extra base for friends and family members vehicles.)

Stroller (Try these out in person & make sure you're comfortable with weight and ease of closing/opening.)

Diaper bag (Literally unlimited options, & sometimes a large tote or purse will do. What's important here is that it is user-friendly and you like the look of it.)
Optional but highly recommended for your baby registry checklist:
Baby carriers

High chair

Bouncy seat

Baby swing

Double stroller if you are not expecting baby number 1
Feeding essentials
When it comes to feeding baby, we believe that fed is truly best. Here are essentials we value whether you choose bottle feeding or breast.
More than a few bottles & nipples

Breast pump & storage bags (Medical insurance might cover this expense!)

Nursing pillow (A nursing pillow is great for every baby. Tummy time, feeding and positioning, this ranks high on our must have items.)

Nursing pillow cover (We're biased here! 😉)

Burp cloths
Extras depending on your needs:
Nursing pads & bra

Nipple cream

Nursing cover

Bottle brushes & drying rack
Bathing & Health Needs
Baby bathtub

Cozy hooded towels

Body wash

Thermometer

Baby nail trimmer

NoseFrida (Thank us later!)
Baby Clothes
You might be tempted to get all the cute outfits you see, but remember that babies grow fast! Your baby will outgrow clothes quickly, so it's best to get versatile & comfortable outfits. Onesies, sleepers, and rompers are ideal for newborns, and you might also need some warm clothes if you're having a winter baby.
Diapering Needs for Your Baby Registry List
You will never get enough of these items, trust us! You'll change baby's diaper up to 10 times a day, and that means you need to stock up on diapers of varying sizes and wipes. Cloth diapers and reusable wipes are eco-friendly options, but disposable diapers and wipes are more convenient for many moms.
Diaper brand is kind of a personal choice, and we've used a few brands over the years. It may seem obvious, but disposable diapers are not made equally. Whatever size diapers you need for baby may change by brand name as well.

What to put on a second baby registry
2nd baby registry must haves? Thankfully most of the big ticket items can be reused from your first baby. Double check warranties and recalls just to make sure your basics are still appropriate for the new baby.
It's always fun to find a little gift for the new big sister or brother too!
When to Start Creating Your Baby Registry
You can start creating a baby registry checklist as early as you'd like. As you get further along in your pregnancy & the subject of a baby shower comes up, you definitely want to get serious. It's important to have a full list of baby registry items so that baby shower guests get a better idea of the things you really want & need.
10 Things to Skip on Your Baby Registry List
Not all must haves are created equally, & these may be non-negotiables for you. But, can you get by after baby arrives without them? 100%!
Bottle warmers

Wipe warmer

Baby shoes

Baby food blender (When baby is ready for solids, your regular blender will be just fine!)

Crib bumpers (Big safety hazard, friend.)

Stuffed animals
Pregnancy is an exciting journey, and with the right baby registry must-haves, you can make the transition to motherhood smoother. Remember to include the essentials, such as a crib, diapers and wipes, car seat, breastfeeding essentials, and baby clothes. These items will keep your baby safe, comfortable, and happy, and you'll have one less thing to worry about as a new mom. Don't forget to enjoy the experience and cherish every moment. Your baby will grow up fast, and soon you'll be looking back at these early days with fond memories. Wishing you all the best on this beautiful journey!