Gender Neutral White Nursery Inspiration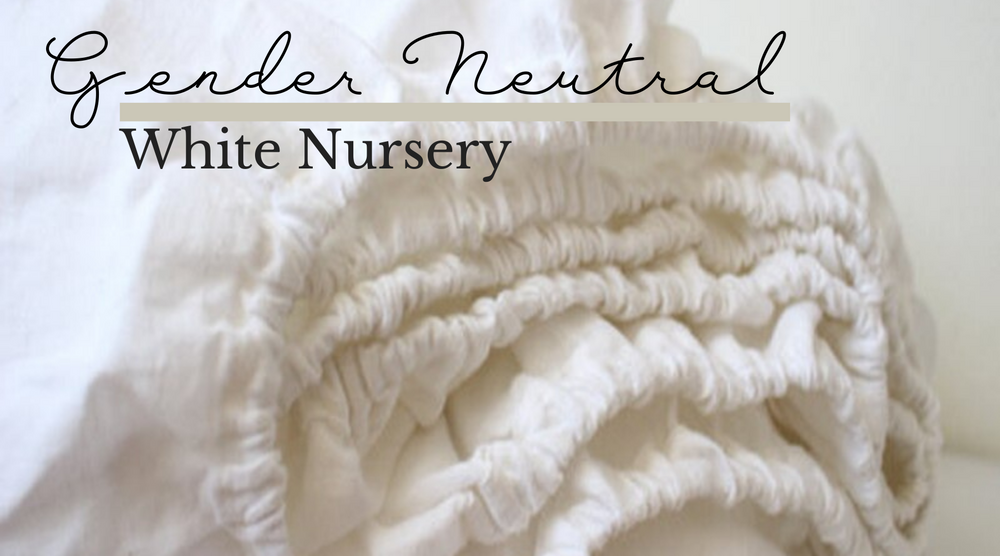 I remember spending hours dreaming up nursery ideas for each of our babies.  I always preferred the 'no theme' design; focusing instead on creating a dreamy, relaxing space unique to each child.
With our fourth baby, I decided to design a white nursery.  Our daughter, Rhyan Holly, is our only blonde with blue eyes.  She's been our sunshine baby from Day 1.  And, her nursery perfectly reflects her bright, happy personality.
I often wonder what type of nursery I would design today.  I love the idea of a neutral space, perfect for any gender, that can be punctuated with pops of color, texture or other design elements.  Throw blankets, nursing pillow covers, wall decor, baby play mats for tummy time & rugs are great places to infuse color and warmth to a neutral nursery.
These pieces in our Gender Neutral White Nursery Inspiration Board are so sweet.  Each item is linked if you see something you like and want to explore more.  What inspires you when planning baby's room?