Picnic Friendly Foods Your Littles Will Actually Enjoy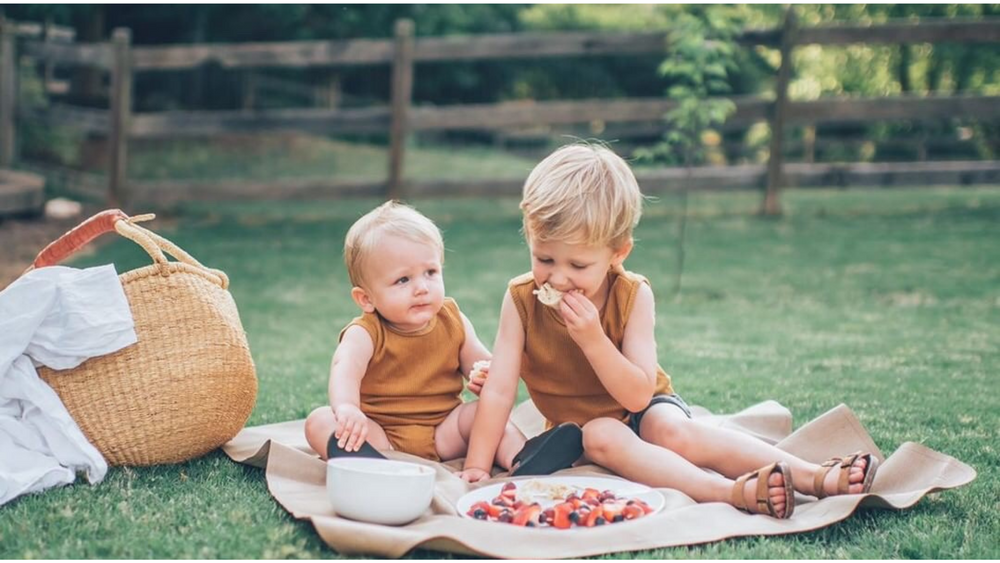 Over 50 Picnic-Friendly Foods Your Family Will Love

With summer finally rolling in, what better way to enjoy the warmer days than with a picnic?
With 5 kids under our roof, we have a pretty wide range of food favorites.  And, probably less than 10 meals that our family of 7 will all enjoy! 😂
I am imagining picnics on the beach and community park trips that will get my family outside and away from screens.
Enjoy! 🍓
But first, read on for family picnic basics to get you started!


Family Picnic Basic #1: Fruits and Veggies
Let's start by keeping things light and healthy!

Pack plenty of fruits and veggies like apples, celery, carrots, strawberries, blueberries, grapes, bell peppers, cucumbers—the list is nearly endless.

For extra fun and flavor, you can even pack dip like hummus or ranch dressing for dipping.


Family Picnic Basic #2: Sandwiches

Sandwiches are always an easy go-to when packing for a picnic.

Opt for classics like PB&J or turkey and cheese sandwiches or get creative and make rolled-up sandwiches with sliced meats, cheeses, and plenty of veggies.

To make them even more kid-friendly (and Instagram worthy!), you can also use cookie cutters to shape the sandwiches into stars or hearts before wrapping them up in wax paper or plastic wrap.

Family Picnic Basic #3: Snacks
Chips and pretzels are always crowd favorites but try to include some healthier options too.

Trail mix made with nuts and dried fruit offers the perfect combination of salty and sweet flavors while popcorn is a great snack that's low in calories but still satisfyingly crunchy!
Family Picnic Basic
 #4: Drinks
Don't forget to bring along some drinks too!
Water bottles are always necessary but feel free to include organic and sugar-free juice boxes as an extra special treat at your picnic!
Family Picnic Basic #5: Sunscreen
Whether you're picnicking at your local park or having a beach day adventure with your family, these basics will guarantee a smooth picnic.
Now, as promised: here's a great list of over 50 food ideas your kids will *probably* eat. 
I mean, the odds are in your favor that at least one will be a hit, right?!?

Have fun exploring all the deliciousness this summer has to offer! 😊😊😊