Sustainable Backpacks: Ready, Set, Go For New School Year!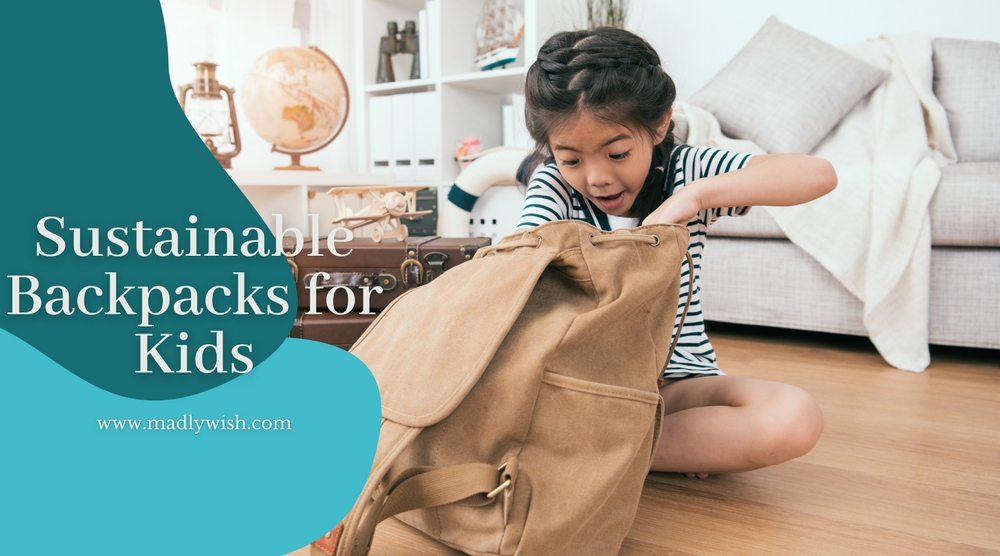 Time to go back to school with the perfect sustainable backpacks!
Get those first day of school photo props ready, the bell is about to ring!  The first day of school is always an exciting time – and one way to celebrate is with a brand-new backpack.
But why not take it one step further and opt for an eco-friendly, sustainable backpack made from recycled materials? 
Say Goodbye (and hello, again!) to Plastic Bottles
Your child can help reduce plastic pollution by using a backpack that's made from recycled PET bottles and other plastic materials.

Whether your child needs a large backpack for textbooks and supplies or something smaller for day trips, these sustainable backpacks are available in various sizes and colors.

Plus, they're durable and water-resistant so you can be sure they'll last through the entire school year!
Style Meets Sustainability
Just because you're going green doesn't mean you have to sacrifice style.

These eco-friendly backpacks come in modern designs that your kids will love showing off at school.

From fun patterns to sleek lines, there's something for everyone!
And when your child brings home their latest art project or science experiment, they can do so in style with a fully-loaded sustainable backpack.
The Benefits of Eco-Friendly Backpacks
There are so many benefits to choosing a sustainable backpack for your children's first day of school.

Not only are these backpacks better for the environment – thanks to their upcycled materials – but they're also budget friendly and incredibly stylish too!

Plus, when you buy one of these eco-friendly backpacks, you can feel good knowing that you're helping support companies that are striving to create more environmentally responsible products.
It's time to get ready for the new school year with a fresh, new backpack!
Make this year extra special by choosing an eco-friendly backpack made from recycled materials.

Not only are these sustainable backpacks great for the planet but they're also stylish and practical too – perfect for any student on their first day of class.

So let's gear up and get ready – it's time to celebrate the start of a new school year!