The Best Carrot Cake: My Mom's [Grandma's] Famous Recipe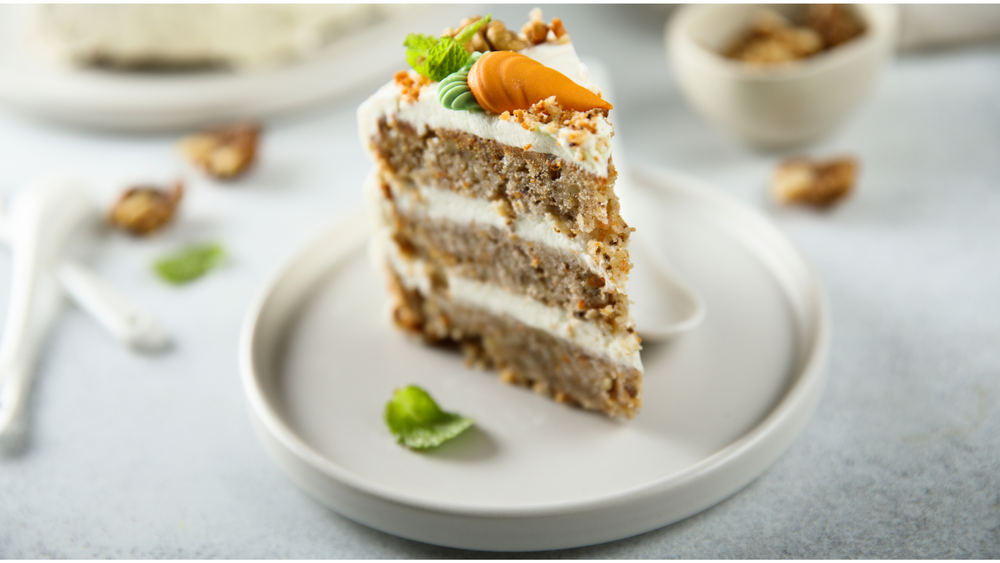 I know what you're thinking....the best Carrot Cake?!?
It's a love-it or leave-it kind of dessert. 
But this recipe is the absolute best! 🥕 
It takes more effort than your box mix, but I always believe that made from scratch recipes blow all others out of the water.
Mom's Secret Carrot Cake Recipe

Do you remember your mom's favorite carrot cake recipe?

That classic dessert that was a staple in her kitchen for special occasions or simply just for fun?

For those of us who had the privilege to enjoy our mother's delicious carrot cake, it was always a special treat.
And for those of us who never had a chance to try it, here is your opportunity.

Let me share with you my mom's secret carrot cake recipe!

This delicious carrot cake recipe is perfect for any occasion, but is especially perfect for spring and Easter celebrations.

The combination of spices and flavors will make this one of your favorite cakes to bake and one that everyone will love!

My mom's (secret ingredient was always freshly shredded carrots.

I know, it sounds like a lot of work but trust me when I tell you there is nothing like freshly grated carrots in this cake.

Trust me when I say that the extra effort pays off in spades!


There is something so satisfying about making a homemade dessert from scratch
Especially when it's as delicious as this carrot cake!
Take some time today to try out my mom's secret carrot cake recipe - you won't regret it!
Enjoy! 🥕🍰
By the way, do you have a favorite cake recipe?  Let me know!